Kevin Bacon joins R.I.P.D. with Ryan Reynolds and Jeff Bridges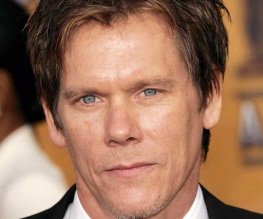 Kevin Bacon must have had a lot of fun being all evil and that in X-Men: First Class, because the actor is set to take on the villain role in another comic-book adaptation, R.I.P.D.
Ryan Reynolds and Jeff Bridges are also set to star in the film adapted from the Dark Horse graphic novel, which tells the story of a cop who's recruited by a team of deceased lawmen after he's killed on-duty. Reynolds plays the recruit, and sets out with the "Rest in Peace Department" to find the man who murdered him. Bridges plays Reynolds' new partner, a gunslinger who has been dead for hundreds of years.
Bacon is currently filming Jayne Mansfield's Car (Billy Bob Thornton's return to the director's chair) and is in the closing stages of securing his role in this supernatural film (R.I.P.D.), which Robert Schwentke (Red) is directing.
R.I.P.D. is due for release on June 28th, 2013.
About The Author