Lars Von Trier's Nymphomanic gets first image
Nearly two years on from Lars Von Trier's controversial comments made at the Cannes Film Festival and the Danish director is back, promoting his new film Nymphomaniac. The film charts the sexual awakening of a woman, from her birth to the age of 50. The film stars Von Trier's favourite, Charlotte Gainsbourg in the leading role, opposite Shia LaBeouf, Jamie Bell, Christian Slater, Willem Dafoe and Uma Thurman. It has been reported that the film will feature explicit sex scenes. The first image from the film can be seen below, click to enlarge to full size.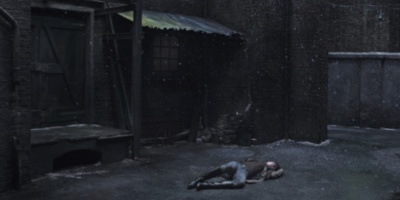 The picture shows a woman lying on the ground after she has been badly beaten in an alleyway. Nymphomaniac will be released in two parts, with the first part being penciled in for a May release date, in time for Cannes. Von Trier may be hoping to sneak his film into the programme, despite being declared 'persona non grata' two years ago for announcing that he was a Nazi at a press conference.
After Trier announced that he would not be speaking in public anymore, the promotion of the film should be interesting. However, what we do know is that Trier will be making two versions of both films will be made so there are hardcore and softcore versions. He said "We are making two films. It is a big operation. I personally hope that we should be ready for Cannes next year. We will shoot both and edit both – and we want to finish both at the same time."
Hardcore Trier fans will have to wait until later this year to see what he will delight us with.
Are you excited to see Nymphomaniac? Let us know below.
About The Author