Lucy Liu to play Watson, as in Sherlock's Watson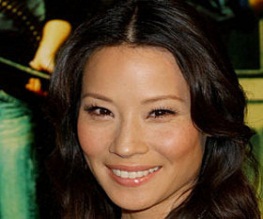 CBS have announced that Lucy Liu (who is still acting, apparently) will be playing a female version of John Watson in the upcoming TV series, Elementary. The series is based – very loosely, it would seem – on Sir Arthur Conan Doyle's Sherlock Holmes novels, and will see the eccentric detective go to New York after a period in drug rehab.
Lucy Liu will be playing the not-so-wittily named Dr. Joan Watson, who helps Sherlock (Jonny Lee Miller) recover from his drug affliction. Given the fact that both main stars are young and beautiful, we can safely assume that Sherlock and Watson will probably be spending more time uncovering each other's bodily mysteries rather than actual crimes. This'd be a sacrilege given Sherlock's traditionally cool disinterest in sex, as brilliantly depicted in the recent BBC TV series Sherlock.
Who would you rather see playing Watson? Literally anyone? Us too.
About The Author