Luke Evans joins Hobbit cast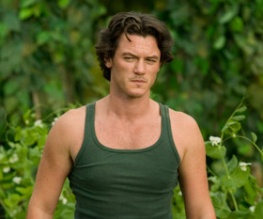 Blimey – we're not much good at this prediction business, are we? Peter Jackson has inexplicably ignored our express advice to cast Benedict Cumberbatch as pivotal Hobbit character Bard the Bowman, plumping instead for Clash of the Titans and Tamara Drewe star Luke Evans, who has a Ph.D in wearing vests (see left).
Evans, who will next appear as Zeus in Immortals, will have a relatively modest role in The Hobbit: An Unexpected Journey. However, Bard becomes a key player in sequel The Hobbit: There and Back Again, which culminates in him shooting Smaug the dragon in its lone sweet spot, thereby avenging his father and probably earning him a sexy wink from Galadriel. Lad.
What do you think of this latest casting news? Let us know below!
About The Author