Mad Max 4 is About a Boy?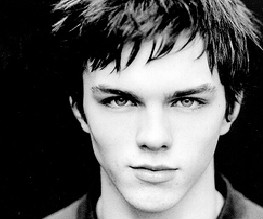 So after charming us along side Hugh Grant, with his basin haircut and bo-ho clothes in About a Boy. Not to mention rubbing everyone up the wrong way with the rest of his Bristol buddies in Skins, Nicholas Hoult has been announced as an addition to the Mad Max sequel Thunder Road.
Picking up after the events of Mad Max Beyond Thunderdome ends, Fury Road is also set to star Charlize Theron, Tom Hardy and Zoe Kravitz and promises us more of the post-apocalyptic Australian action we've come to love (even Mel Gibson was lovable back then).
Hoult, who, according to Empire, will be playing Nux, is seeing his Hollywood stock rising fast. And with an appearance in Clash of the Titans later this year, he might just be on his way to being the next Orlando Bloom (we'll let you decide if that's a good thing or not).
About The Author