Man of Tai Chi lands first poster and stills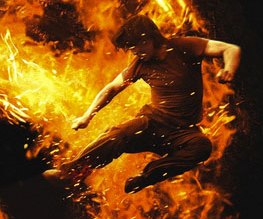 Keanu Reeves, whose first name translates to "cool breeze over the mountains" in Hawaiian (so much you didn't know) has been all about the kung fu lately. While he's not jumping on board the Kung Fu Panda 3 train, he IS directing and co-starring in his own martial arts movie, Man of Tai Chi, as well as starring in a revenge-style samurai film, 47 Ronin. Today's the day we see what his directorial debut has in store, as we take a gander at the first image stills and poster born from the new film.
Check out the images (one behind the scenes, two stills) below – click for the full experience:
We've already revealed that "cool breeze over the mountains" Reeves is set to play the antagonist, alongside Tiger Hu Chen; the star of Man of Tai Chi. Yuen Woo Ping will be choreographing all the fancy moves, but will not be to blame if Reeves is a little on the wooden side.
Here's that poster, by the way: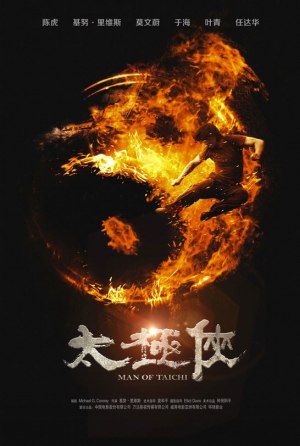 Man of Tai Chi was originally intended to be interspliced with a complex motion controlled crane system, but the job of actually getting the kit to China proved to be a problem. The Mountain Breeze told MTV:
"All sorts of practical consideration ran into the vision and the dream [but] it certainly influenced the way that we went forward in terms of shooting some of the fight scenes in terms of the organicness and movement of how we shot some of the fight scenes."
Organicness, nice. Catch Man of Tai Chi sometime this year, though no-one knows when.
Do you think Keanu Reeves can pull it off in the director's chair? Let us know below!
About The Author