Marion Cotillard to join Batman 3?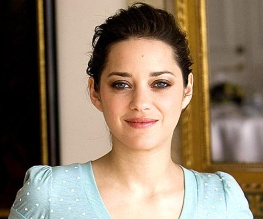 French newspaper Le Figaro has reported that Marion Cotillard is to join the cast of The Dark Knight Rises. The French actress will rejoin co-stars from Inception (in which she played Leo DiCaprio's crazy wife) including Tom Hardy, Joseph Gordon-Levitt and Michael Caine, not to mention director Christopher Nolan. But who will she play? We're bloody agog, we don't mind telling you.
Catwoman's taken, obviously, but the Caped Crusader still needs a new love interest. And what about those persistent rumours about an appearance from Talia al Ghul? Best Actress Oscar winner Cotillard is expecting her first child with director Guillaume Canet this spring and The Dark Knight Rises begins shooting in May, so it seems reasonable to assume that Cotillard won't be taking on too strenuous a role… Whatever happens, we're excited. More on this as inexplicably well-connected French papers leak it!
About The Author