BAFTAs results round-up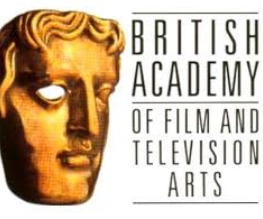 What a night it was, eh? Gowns, glassy expressions, Jonathan Ross's horrible chin – all were present, correct and more than reasonably tipsy. At this year's BAFTAs there was really only one gang to belong to; The King's Speech crew walked away with seven awards including Best Picture, Best Actor, Best Supporting Actress and Best Supporting Actor. Best Actress went to Natalie Portman for Black Swan, obvs, and though they didn't bother showing the award for Best Foreign Film (nice one Britain), The Girl With The Dragon Tattoo triumphed. The Social Network also stood proud – bagging David Fincher Best Director and Aaron Sorkin Best Adapted Screenplay (we have a feeling it will do rather better at the Oscars).
Happily, BFF fave Four Lions was not forgotten, winning Chris Morris Best Debut by a British Director – hurrah – and the Orange Wednesday's Rising Star award went to to Tom Hardy. In terms of acceptance speeches, our favourite had to be Helena Bonham Carter's breezy, confident and witty offering in accepting her Best Supporting Actress role in The King's Speech; she thanked husband Tim Burton for everything and dedicated the award to "all the Best Supporting wives out there". Darren Aronofsky ran a close second upon accepting the BAFTA for Natalie Portman, purely for the sentence "I've come as close as physically possible to knocking up Natalie without knocking her up… I introduced her to her fiance."
All in all it was a panicky, vaguely embarrassed but happy event, with Christopher Lee stealing the entire evening with a bone-crunchingly good speech upon being given the Fellowship Award. Rosumand Pike and Dominic Cooper provided the evening's entertainment by ballsing up royally when the auto-cue went haywire (remember to announce the nominees BEFORE the winner, kids) and Gerard Butler was generally a massive LAD. Full nominees and awards below, rule Britannia and all that.
Academy Fellowship
Christopher Lee
Outstanding Contribution To British Cinema

The Harry Potter Films
Best Film
WINNER: The King's Speech
Black Swan
Inception
True Grit
The Social Network
Outstanding British Film
WINNER: The King's Speech
Another Year
Four Lions
127 Hours
Made In Dagenham
Outstanding Debut By A British Writer/Director/Producer
WINNER: Four Lions – Chris Morris (Director/Producer)
The Arbor – Clio Barnard, Tracy O'Riordan (Director/Producer)
Exit Through The Gift Shop – Banksy, Jaimie D'Cruz (Director/Producer)
Monsters – Gareth Edwards (Director/Writer)
Skeletons – Nick Whitfield (Director/Writer)
Best Director
WINNER: The Social Network – David Fincher
127 Hours – Danny Boyle
Black Swan – Darren Aronofsky
Inception- Christopher Nolan
The King's Speech – Tom Hooper
Best Original Screenplay
WINNER: The King's Speech – David Seidler
Black Swan – Mark Heyman, Andrés Heinz, John McLaughlin
The Fighter – Scott Silver, Paul Tamasy, Eric Johnson
Inception – Christopher Nolan
The Kids Are Alright- Lisa Cholodenko, Stuart Blumberg
Best Adapted Screenplay

WINNER: The Social Network – Aaron Sorkin
127 HOURS – Danny Boyle, Simon Beaufoy
The Girl With The Dragon Tattoo – Rasmus Heisterberg, Nikolaj Arcel
Toy Story 3- Michael Arndt
True Grit – Joel Coen, Ethan Coen
Best Film not In The English Language
WINNER: The Girl With The Dragon Tattoo – Søren Stærmose, Niels Arden Oplev
Biutiful – Alejandro González Iñárritu, Jon Kilik, Fernando Bovaira
I Am Love – Luca Guadagnino, Francesco Melzi D'Eril, Marco Morabito, Massimiliano Violante
Of Gods And Men- Xavier Beauvois, Pascal Caucheteux, Etienne Comar
The Secret In Their Eyes – Mariela Besuievsky, Juan José Campanella
Best Animated Film
WINNER: Toy Story 3
Despicable Me
How To Train Your Dragon
Best Actor
WINNER: Colin Firth – The King's Speech
Javier Bardem – Biutiful
Jeff Bridges- True Grit
Jesse Eisenberg- The Social Network
James Franco – 127 Hours
Best Actress
WINNER: Natalie Portman – Black Swan
Annette Bening – The Kids Are All Right
Julianne Moore – The Kids Are All Right
Noomi Rapace – The Girl with the Dragon Tattoo
Hailee Steinfeld – True Grit
Best Supporting Actor
WINNER: Geoffrey Rush – The King's Speech
Christian Bale – The Fighter
Andrew Garfield- The Social Network
Pete Postlethwaite – The Town
Mark Ruffalo- The Kids Are All Right
Best Supporting Actress
WINNER: Helena Bonham Carter – The King's Speech
Amy Adams – The Fighter
Barbara Hershey – Black Swan
Lesley Manville -Another Year
Miranda Richardson – Made in Dagenham
Best Original Music
WINNER: The King's Speech – Alexandre Desplat
127 Hours – AR Rahman
Alice In Wonderland – Danny Elfman
How To Train Your Dragon – John Powell
Inception- Hans Zimmer
Best Cinematography
WINNER: True Grit – Roger Deakins
127 Hours – Anthony Dod Mantle, Enrique Chediak
Black Swan – Matthew Libatique
Inception – Wally Pfister
The King's Speech – Danny Cohen
Best Editing
WINNER: The Social Network – Angus Wall, Kirk Baxter
127 Hours – Jon Harris
Black Swan – Andrew Weisblum
Inception – Lee Smith
The King's Speech – Tariq Anwar
Best Production Design
WINNER: Inception – Guy Hendrix Dyas, Larry Dias, Doug Mowat
Alice In Wonderland – Robert Stromberg, Karen O'Hara
Black Swan – Thérèse DePrez, Tora Peterson
The King's Speech – Eve Stewart, Judy Farr
True Grit – Jess Gonchor, Nancy Haigh
Best Costume Design
WINNER: Alice In Wonderland – Colleen Atwood
Black Swan – Amy Westcott
The King's Speech – Jenny Beavan
Made In Dagenham – Louise Stjernsward
True Grit – Mary Zophres
Best Sound Design
WINNER: Inception – Richard King, Lora Hirschberg, Gary A Rizzo, Ed Novick
127 Hours- Glenn Freemantle, Ian Tapp, Richard Pryke, Steven C Laneri, Douglas Cameron
Black Swan – Ken Ishii, Craig Henighan, Dominick Tavella
The King's Speech – John Midgley, Lee Walpole, Paul Hamblin, Martin Jensen
True Grit – Skip Lievsay, Craig Berkey, Greg Orloff, Peter F Kurland, Douglas Axtell
Best Special Visual Effects
WINNER: Inception – Chris Corbould, Paul Franklin, Andrew Lockley, Peter Bebb
Alice In Wonderland – Ken Ralston, David Schaub, Sean Phillips, Carey Villegas
Black Swan – Dan Schrecker, Henrik Fett, Michael Capton, William 'Brad' Kalinoski
Harry Potter And The Deathly Hallows Part 1 – Tim Burke, John Richardson, Nicolas Aithadi, Christian Manz
Toy Story 3 – Guido Quaroni, Michael Fong, David Ryu
Best Make-up and Hair
WINNER: Alice In Wonderland- Valli O'Reilly, Paul Gooch
Black Swan – Judy Chin, Geordie Sheffer
Harry Potter And The Deathly Hallows Part 1 – Amanda Knight, Lisa Tomblin, Nick Dudman
The King's Speech – Frances Hannon
Made In Dagenham – Lizzie Yianni Georgiou
Best Short Animation
WINNER: The Eagleman Stag- Michael Please
Matter Fisher – David Prosser
Thursday – Matthias Hoegg
Best Short Film
WINNER: Until The River Runs Red – Paul Wright, Poss Kondeatis
Connect – Samuel Abrahams, Beau Gordon
Lin – Piers Thompson, Simon Hessel
Rite – Michael Pearce, Ross McKenzie, Paul Welsh
Turning – Karni Arieli, Saul Freed, Alison Sterling, Kat Armour-Brown
Orange Wednesday's Rising Star Award
ORANGE WEDNESDAYS RISING STAR AWARD
WINNER: Tom Hardy
Gemma Arterton
Andrew Garfield
Emma Stone
Aaron Johnson
About The Author