Matt Damon to get into directing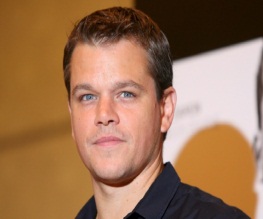 Matt Damon is embarking on a new adventure by moving into directing. Having conquered the beast of screen writing and winning hearts all over the world as a leading man directing is the next logical step.
There have been rumours of ties to two different projects; Father Daughter Time: A Tale of Armed Robbery and Eskimo Kisses and The Trade. Damon is being very coy about the whole affair only saying that the project will star John Krasinski (The US Office).
The Trade is suffering some legal issues at the moment. The film was set to focus on former Yankee players Fritz Peterson and Mike Kekrich who admitted in 1973 that they often traded wives. Mike Kerkrich is not happy about his scandalous past being dug up and put on public display so, unsurprisingly, he has thrown a spanner in the works. This has left us thinking Matt Damon's directorial debut is going to be Father Daughter Time: A Tale of Armed Robbery and Eskimo Kisses.
The premise of this story is about as original as Damon's career path; a man goes on a three state crime spree with his daughter. Despite this we are expecting big things from this project considering Damon's teachers include only the greatest out there: Martin Scorsese, Clint Eastwood , the Coen Brothers, Steven Spielberg, Francis Ford Coppola to name just a few. Asides he'll have his big brother Ben Affleck to guide him the whole way along.
About The Author