Mel Gibson is close to appearing in Machete Kills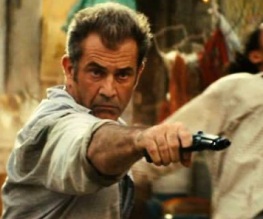 Move over, Jessica Alba. Hit the road, Michelle Rodriguez. Do you really think anyone cares that you're going to be coming back for Machete Kills now that MEL GIBSON might be in it too?
The endlessly fucked-up star, who has recently been accused – again – of rampant anti-Semitism and generally being a mental (Gibson responded to the allegations quite sensibly, and then this terrifying recording surfaced), is "almost certainly" going to be attached to the sequel to surprise Mexploitation hit Machete.
If we're honest, Mel needs this. His last film, action-comedy Get the Gringo (originally titled How I Spent my Summer Vacation, which obviously wasn't racist enough) went straight to DVD and pay-per-view in the United States, whilst the much-hyped The Beaver was deeply odd. We're not saying that Gibson got down on his knees and meekly welcomed Robert Rodriguez' majestic helmet onto his tongue, but that's exactly what we're saying.
Is that last bit slanderous? Let us know below!
About The Author