Michael Fassbender to feature in Terrence Malick drama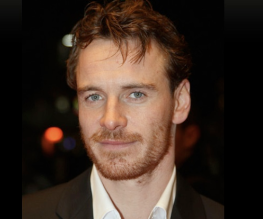 Michael Fassbender is shooting scenes for a new Terrence Malick film alongside Ryan Gosling, Cate Blanchett and Rooney Mara. As of yet the feature has no title, but was originally working under the name Lawless, which Malick allowed his good friend John Hilcoat to steal for his latest offering. Interestingly, the film also features performances from Natalie Portman and Christian Bale who, along with Cate Blanchett, will all star in Knight of Cups, Terrence Malick's most recent feature slated for a 2013 release.
True to form, the enigmatic director has been very frugal with information about his current project but insider reports suggest that the film is a dark romantic drama set in Austin about a love triangle between a group of friends. There is no word on which role Michael Fassbender will be playing or indeed, how substantial a part it is, but pictures of the Irish actor in scenes with Ryan Gosling have surfaced, leading us to deduce that the love triangle could potentially be played out between the two actors.
Michael Fassbender has been pretty busy lately, having just wrapped work on Ridley Scott's The Counsellor and Steve McQueen's Twelve Years a Slave and is due to start shooting the next film in the X-Men prequel series, X-Men: Days of Future Past. With Knight of Cups still in post-production, it could be some time before we receive more news on this mysterious project but we'll be keeping our eyes peeled!
About The Author