Milo Ventimiglia in new vampire flick trailer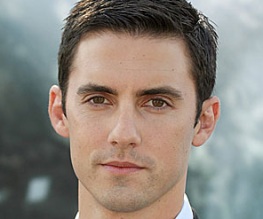 For many cognizant adults, the Twilight series has really put a dampener on their enthusiasm for vampire films. The rub of the teenage marketing franchise is an embarrassing one to acknowledge these days, so we are pleased to see that Milo Ventimiglia of Heroes fame is to star in a new, more grown-up looking take on the genre called Kiss of the Damned. Check out the red band trailer below.
Interesting, no? More sex, less nonsense. That could (and probably should) be the tagline. Xan Cassavetes, daughter of John Cassavetes and Gena Rowlands (and sister of Nick Cassavetes) directs her first feature from her own script. We wonder whether the picture will draw in some of the now more mature Twilight fans who've had their taste of blood and can't get enough of the stuff? Is there now an absolutely enormous market of twenty-somethings emerging who will demand more cinematic depictions of the night people? An exciting prospect for the studios surely.
Do you anticipate a torrent of Vampire films in the coming decade? Would that be a good thing?
About The Author