New (deeply average) trailer for Hotel Transylvania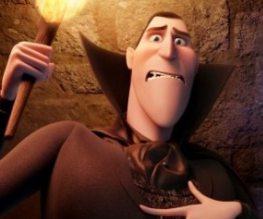 Look, it's not that we automatically write off anything with the words 'Adam Sandler' attached to it, honestly it's not. But you can't just ignore empirical evidence – if we lived that way we'd never have penicillin. So yeah, our hopes weren't ever massively high for Hotel Transylvania – an animated monster romp about a hotel-running vampire – but we were willing to give it a chance. Nah, we weren't really, and we were so obviously right not to, it looks like droppings.
OH GUESS WHAT Big Foot does big pooes and when skeletons are in the shower they're naked or something. You don't even bother making that into an actual joke, Adam Sandler (we've decided, fairly, to blame everything we dislike about this on Adam Sandler), TRY MAKING SOME ACTUAL JOKES:
Yeah yeah blah blah. Thing is, director Genndy Tartakovsky created Dexter's Laboratory – automatically making him one of this world's most important people. But we just can't shake the feeling that everyone else involved with this – The Sandler, Selena Gomez, Kevin James, even Andy Samberg – are just… wrong. Somehow the wrong people. And also, Burton's Frankenweenie comes out like a week after, so BEST OF LUCK WITH THAT.
Do you hope everything Adam Sandler touches turns to ash? Talk to us below!
About The Author