New Greek god-fest Immortals on its way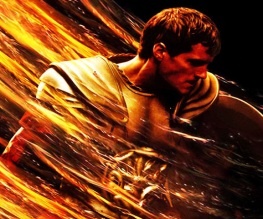 Movie-going audiences love a good ol' epic saga steeped in otherworldly mythology and awash with skirt-clad, weapon-wielding muscle-men. Who knew. And not even did 2010's borefest Clash of the Titans shake the faith in the stories and physiques that bear no grounding in reality, because excitement for the next Homeric epic Immortals is already sweatily palpable. The film centres around warrior Theseus and his battle to stop King Hyperion and the imprisoned titans from unleashing death and destruction on the world of man, and will be directed by surrealist Tarsem Singh (The Cell, The Fall).
But the anticipation may have little to do with an interest in Greek odyssey itself; the Immortals cast is replete with both present-day and once-was hardmen – Henry Cavill (The Tudors, Man of Steel), Luke Evans (Robin Hood), Kellan Lutz (Twilight), and Mickey Rourke (The Wrestler, Iron Man 2).
Unfortunately – whatever our carnal motivations for wanting to see these Immortals on screen – we're going to have to wait until November 11 to see the Greco-fantasy realised. For now, satiate your wanton appetite with these:
About The Author