New Trailer for Joyful Noise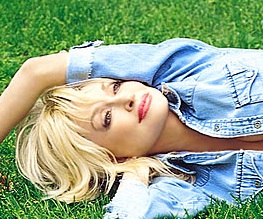 There are a lot of reasons to be cynical about Joyful Noise. A film about a small-town choir group looking for national success, plot-wise it's somewhere between Sister Act and Glee. If it weren't for one crucial element, Joyful Noise would be a film we'd either ignore or delightedly make fun of until something else equally cheesy came along. That one crucial element is this: Dolly sodding Parton is in it.
Dolly Parton, best known for being Queen of Everything, hasn't starred in a feature film since 1992's Straight Talk with James Woods. Although previously Parton had played significant roles in major films such as Steel Magnolias and 9 to 5, Straight Talk had apparently been such a miserable experience for Dolly that she decided to quit film acting altogether. UNTIL NOW. Dolly will be co-staring with Queen Latifah, Kris Kristofferson and some aspirational gospel singing teenagers in this family film, due to be released in 2012. While the plot is a bit basic, the chemistry between Latifah and Parton looks insatiable. "God didn't make plastic surgeons so they could starve!"
Your damn right they didn't, Dolly. Let's hope this is a triumphant return for our favourite Backwoods Barbie.
What's your favourite thing about Dolly Parton? Mine is the Best Little Whorehouse in Texas.
About The Author