No More Transformers for Shia LeBeouf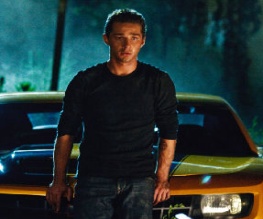 Pat that man on the back! Shia LaBeouf has finally agreed with us and decided that after Transformers: Dark of the Moon, he's leaving the Robot saga. We wish that this epiphany had come prior to him making Transformers: Revenge of the Fallen, but this is still very good news.
Paramount may still want to continue the franchise with Transformers 4, but Shia said "I'm not coming back to do another one" at the MTV Movie Awards. He also speculated that Transformers director Michael Bay wouldn't want to return either. Unfortunately, Le Beouf went on to call Dark of the Moon "our best movie" so we don't trust a word he says.
LaBeouf is busying himself now with The Wettest County in the World, a bootlegging drama with Gary Oldman, whereas Dark of the Moon costar Rosie Huntingdon-Whiteley's schedule seems pretty free. Funny that.
About The Author