Penelope Cruz in Pirates Of The Caribbean 4?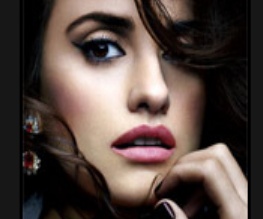 Shiver me timbers! Just when it looked like Pirates 4 was going to be a one-man Johnny Depp-fest, POW, out comes Penelope Cruz with a stonking bit of news.
Apparently the sultry star of Nine (well, potential Best Supporting Actress anyway) is in negotiations to join Depp on his latest cruise around the Caribbean. The two have worked together before in the heartbreaking memoir Blow, so it's safe to say that there's be no lack of chemistry on-board. Swapping Keira Knightley and Orlando Bloom for Penelope Cruz? It's a bit like swapping an old button and a bit of an old playing card for 20 quid.
So who is Penelope being set up to play? So far, the Pirates team are keeping fairly quiet, but did say that "she is to be Sparrow's foil and equal in many ways." Hmmm.. does that mean hideous sea witch, a hilarious and banter-full sidekick or maybe, just maybe, a sex-bomb of a pirate queen with a very low cut top and wet lips? We couldn't possibly guess…
We never thought we'd say this, but bring on Pirates 4! Jack Sparrow, you lucky devil you! A pirate's life for me, indeed!
Has this revelation changed your opinion of Pirates 4? Let us know below!
About The Author