Polanski Granted Bail Of $4.5 Million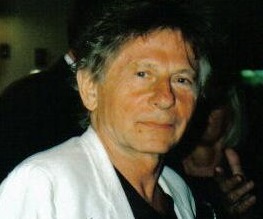 What a strange world this is. Can it be possible that in this day and age if you rape a thirteen year old girl, you simply have to pay $4.5 million and you can retire happily to a luxurious Swiss chalet? Apparently so.  
At least, that's how it seems for Roman Polanski, who was last week granted bail over charges of unlawful sex with a minor. The award-winning director pleaded guilty to the crime in 1977 and served 42 days in a psychological testing facility in Chicago. He fled to France 31 years ago following the evaluation period and before sentencing. He has remained there ever since, whilst greasy, gold-toothed lawyers battle to get his case dismissed.
Polanski is currently awaiting extradition to the United States so that he can finally be sentenced for his crime, and Swiss police say that they are not worried about the possibility of his flying the coup again. Apparently the director will be under "constant electronic surveillance" whilst living in the lap of French luxury. Thank goodness for that. Still, his new film The Ghost, comes out in March 2010, so let's all hope he makes that pesky bail money back fairly quickly, eh?
About The Author