Portman writing sexy comedy script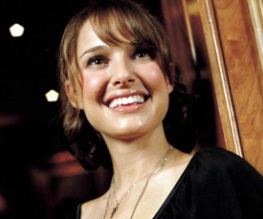 Harvard educated Natalie Portman, has acted as producer (Hesher and the forthcoming No Strings Attached), and director (New York, I love You) and is said to be an Oscar frontrunner for her performance as a veteran ballerina in Darren Aronofsky's Black Swan. It's seems that now the 29 year old wants to add another string to her bow, this time in the form of scriptwriting.
BYO has been co-written by Portman and her college roommate Laura Moses and is being touted as a female take on Superbad. The film which Portman will be starring in and producing, follows two unlucky in love twenty-somethings who decide to throw a party where each female guest is required to bring an eligible man with them, after which if Superbad is anything to go by, we can assume much raunchy hilarity ensues. Anne Hathaway is said to be keen to take the remaining female lead, though unfortunately for Portman no studio has expressed an interest as yet.
With casting rumours for The Great Gatsby and The Alien prequel amongst others, Portman should hopefully have something to fall back on should project BYO hit the rocks. However it looks like before she'll be starring alongside Hathaway, she may very well be competing with her for a role in new Batman movie The Dark Knight Rises.
About The Author