Posters galore!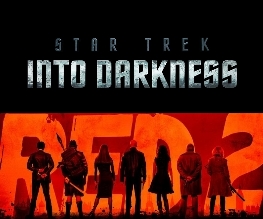 Yesterday, we brought you RED 2's quartet of character one sheets, featuring Bruce Willis going incognito as Frank Moses, John Malkovich in one of the best posters to date for Marvin Boggs, Helen Mirren looking deadly glam as Victoria and new addition Catherine Zeta-Jones as Moses' dangerous ex-girlfriend, Miranda Wood. Today, we can happily add to this collection, with posters featuring Anthony Hopkins as the mysterious Edward Bradley and Byung-hun Lee in an as yet unknown role (but going by the plethora of guns we think it's safe to assume assassination might have something to do with it).
Go on! Click 'em. You know you want to…
RED 2 will bring all the geriaction on July 19th.
But wait! That's not all! Star Trek Into Darkness has also chosen to supplement its already plentiful image library with four more posters featuring Simon Pegg's Scotty running for dear life, Anton Yelchin looking panicked as Chekov, John Cho finding a moment for Sulu to just stand around while Karl Urban gives Bones a good bath.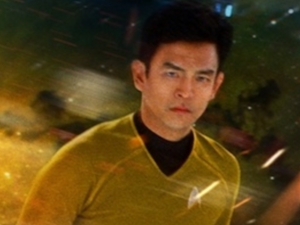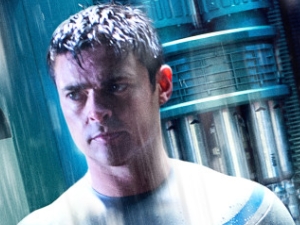 Star Trek Into Darkness opens May 15th at IMAX! So a bigger, better view of the lovely Benedict Cumberbatch for all!
Which flick do you think has been bringing it in the poster department? Tell us your reasons why?
About The Author