Prometheus international trailer hits the web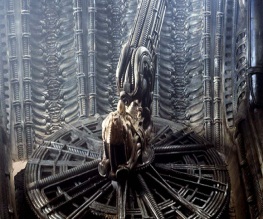 A brand new, crispy clean HD trailer has been released for Ridley Scott's upcoming film Prometheus. The space-travelling epic will star Charlize Theron and Michael Fassbender as part of a group of explorers who've found a massive clue about the origins of mankind. To further understand it, they travel to the 'darkest corners of the universe' where they discover a massive threat to mankind.

Suffice to say the trailer looks spectacular, showing plenty of gritty-looking spacecraft flying across surreal landscapes, people wandering through alien caverns and running around a scorched-looking planet. At the same time as being mind-blowing in its sheer scale, certain aspects of the film – the ship interiors, the retro-looking space outfits, the massive room full of potential alien containers – look strangely similar to those from 
Alien
. Nice to see ol' Ridley giving a nod to the film that kick-started his career.
Prometheus will be released in cinemas this Summer.
About The Author