R.I.P.D. releases first image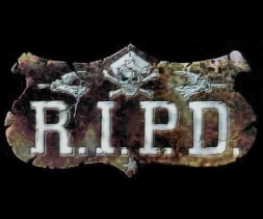 It's been almost 3 years since news of R.I.P.D.'s intended adaptation hit our rumour mill. The wise-cracking Ryan Reynolds was first to be signed before Jeff Bridges, Kevin Bacon and Mary Louise Parker hopped on board under the direction of Red's Robert Schwentke. The film began production in September 2011 but with the release date being set for June 19, 2013, Universal Studios has given us nothing to hang our hopes on. Until now.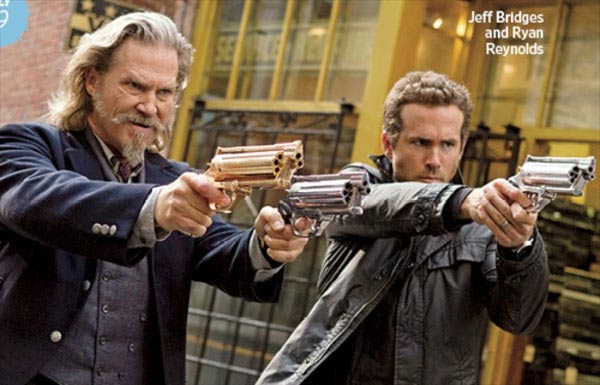 Bloody Disgusting have got their hands on the first pic of the main duo, looking pretty bad-ass with a couple of extreme guns.
Peter M. Lenkov's Dark Horse graphic novel is about Nick Walker (Reynolds), a cop who is killed in the line of duty but opts out of an afterlife to join the Rest In Peace Department instead. Partnered with the Old West cowboy Roy Powell (Bridges), Walker hunts down the man responsible for his death (Bacon) while solving the crimes of the undead.
Stills are great but trailers are better. Fingers crossed it's on its way.
'Fess up! Is this all brand new news to you? Or have you been biting your nails in anticipation? Tell us here!
About The Author