Robert Rodriguez in talks to direct 'Deadpool'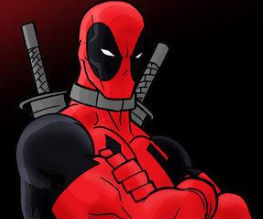 After weeks of rumours, it appears that Rodriguez is close to confirming that he will direct Deadpool.
At Comic-Con last week, Rodriguez revealed that he had received the script, penned by Zombieland writers, Rhett Reese and Paul Wernick, but said he wasn't sure if he would direct it yet. Now, the L.A. Times reports that negotiations have, 'moved beyond the casual discussion stage and into the more substantive realm of deal points'.
Deadpool is a spin off from X-Men Origins: Wolverine – but don't hold that against it. Ryan Reynolds' Deadpool was by far the best thing in Wolverine, playing one of the more interesting characters in the superhero realm. Amoral and wisecracking, with a postmodern sensibility that pokes fun at the comic book world, Deadpool could be great in the right hands. Whether those hands belong to Rodriguez remains to be seen, with opinion divided among Deadpool fans.
Even if Rodriguez does get the gig, don't expect to be hearing much more news about it any time soon.
With Rodriguez busy with the realease of Machete later this year and…ahem…Spy Kids 4: Armageddon released next year, it may be a while before we see Deadpool on the big screen.
Do you think Rodriguez directing Deadpool would be dead good or dead wrong? Let us know!
About The Author