Russell Brand invited to join Academy roster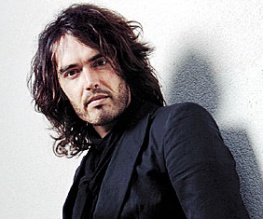 Russell Brand, Tom Hooper and Beyoncé Knowles are among 178 actors, directors, writers, animators and God knows what else who have been invited to join the Academy of Motion Picture Arts and Sciences, the six thousand-strong voting body which awards the Oscars each year.
Academy President Tom Sherak said that "These individuals are among the best filmmakers working in the industry today… Their talent and creativity have entertained moviegoers around the world, and I welcome each of them to our ranks."
Also elevated to Academy membership are actors Robbie Coltrane, Gerard Butler, Mila Kunis, Mia Wasikowska, Jesse Eisenberg, Rooney Mara and Ellen Page, directors Lisa Cholodenko and Debra Granik and writers David Seidler and Aaron Sorkin. Unusually, the Academy has also included one posthumous appointment; Tim Hetherington, whose documentary Restrepo was nominated for an Oscar this year, was killed in Libya before the Academy's spring meeting could determine new members.
The full list can be found here. Enjoy realising how little you know about casting directors!
About The Author