Sam Raimi may direct Poltergeist remake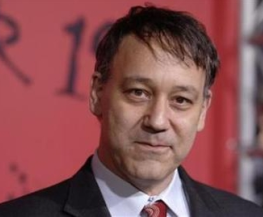 Sam Raimi might be directing a Poltergeist remake for MGM studios. We say "might," because this particular rumour has been floating around Hollywood, mutating like a bunch of turtles that have been dunked in radioactive waste for months.
It's a known fact that MGM have been eyeing a Poltergeist remake for some time now, but until a recent spate of conflicting rumours started popping up out of nowhere attaching Sam Raimi to the project, there was no concrete proof that the Spider Man director was a strong contender for directing duties. It started when an online magazine randomly referred to Poltergeist as being Sam Raimi's next film, despite the fact that he was already tied up directing the adaptation of his play Rabbit Hole (a job Sam Raimi was unable to complete due to scheduling conflicts).
This rumour was backed up by MGM CEO Roger Birnbaum during an appearance he made at the University of Denver, where he spoke of the Poltergeist remake and the other remake MGM are developing, Carrie. During the discussion he confirmed that Sam Raimi was in talks to direct. However, this was then squashed by the same online magazine who claimed Birnbaum had been misquoted and Sam Raimi was actually going to produce the feature, with the vacancy for director still very much open. Still with us?
For a time it seemed certain that Sam Raimi was producing, until Rabbit Hole writer David Lindsay-Abaire was signed on to write the script for the new Poltergeist, and inadvertently put the cat amongst the pigeons by casually announcing on Twitter that Sam Raimi was indeed directing after all. So, as it stands…we honestly have no idea whether he's directing the remake or not. It stands to reason that David Lindsay-Abaire is telling the truth, but the rumour has changed so many times we wouldn't be surprised if it suddenly transpires Sam Raimi retired months ago and doesn't even know a remake is in the works.
About The Author