Sherlock's Cumberbatch to play Beatles manager Epstein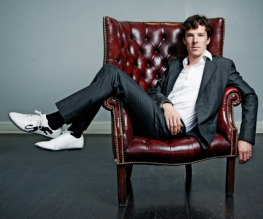 Sherlock himself, (no, not Robert Downey Jr.) the ludicrously named Benedict Cumberbatch is certainly turning heads in Hollywood at the moment. Aside from playing Sherlock Holmes on the quaint and unaspiring BBC1, he performed excellently in War Horse and Tinker Tailor Soldier Spy, and will have major parts in The Hobbit and Star Trek Into Darkness. Not bad for an elongated David Walliams lookalike from London.
Following rumors several weeks ago that Benedict Cumberbatch was to play some other detective other than Sherlock (Julian Assange, currently hiding underneath a table in the Ecuadorian embassy) Tom Hanks has snatched him up for his biopic of Brian Epstein.
The manager of The Beatles, Brian Epstein was a fascinating figure, a drug addicted, gambling, secret homosexual. The film will follow Epstein's life as he struggled to get The Beatles on stage, dealt with the drug addiction that ultimately killed him, and lived in time when his sexuality was still a criminal offense in England and Wales. His life is rather comparable to Sherlock Holmes in a way. Well, only if one takes into account our Sherlock Holmes fan fiction where he finally breaks the sexuality tension between himself and Watson.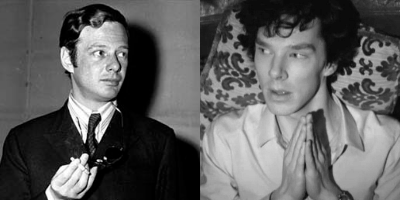 We are thoroughly looking forward to our up-and-coming superstar nailing his role as Brian Epstein, and eagerly await both his guaranteed Oscar for Best Actor and our invitation to his next fancy dress party. We'll be the ones dressed as Sherlock Holmes while rifling through his drawers.
Excited for a Brian Epstein biopic starring Sherlock? Would you rather see the Evil Sherlock, Robert Downey Jr. in the role? He'd probably make a more convincing drug addict.
About The Author