Sound of Music cast to reunite on Oprah!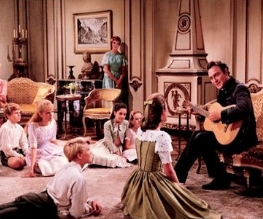 We all remember it. The climbing of every mountain, the fording of every stream and the favourite things. My favourite thing being the way in which the von Trapp children were dressed in matching curtain-outfits before having a grand old time running around Austria and then falling out of a boat into the river. Good times.
Yes, The Sound of Music holds nostalgic memories for us all. And without wishing for a "where are they now?" special (actually, I think it has already been done), I do, from time to time, ask myself "where are they now"? Where is the impossible Friedrich and the incorrigible Kurt?
Well, somehow Captain von Trapp (Christopher Plummer), Maria von Trapp (Julie Andrews) and all the little von Trapps, have been found, counted and verified and are set to appear on The Oprah Winfrey Show in the US next month.
The good news is that the cast will be singing! I'm hoping for a few ensemble numbers, followed by a duet of "Eidelweiss", then a grand finale with a surprise appearance from Mother Abbess who will finish us off with an inspirational "Climb Ev'ry Mountain". Hell yeah! The bad news is Julie Andrews will be hanging out like a lonely goatherd, in the wings and not participating in the sing-song due to the throat surgery she had over ten years ago. Maybe she can lip-synch over her part? Oh Julie, how I miss your beautiful tones!
I say, if she's not going to sing, she should at least don the nun outfit for old times sake.
About The Author