Star Wars on Blu Ray Confirmed!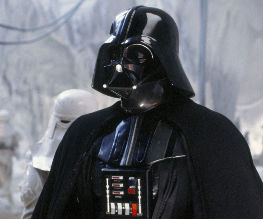 Good news, Star Wars fans – the inevitable has happened and Lucasfilm have confirmed they're working on putting Star Wars on Blu Ray! Steve Sansweet, Head of Fan Relations at Lucasfilm, had this to say:
"We have been at work for a couple of years working on – I won't call it the Ultimate Set because we keep finding stuff – but a very full set of all six movies on Blu-ray with lots of extra material. We're finding all kinds of scenes from dailies that have never been seen before. Beyond all of those things that you know about… there are some real treasures."
So you'll have to make room on the shelf next to your Special Edition Star Wars Trilogy video box set, your Star Wars Trilogy DVD box set and any other versions of these films you have to make room for this. No release date has yet been confirmed, but the set will include all six films in the saga (yes, including the dreaded prequels). You can expect that George Lucas will do plenty of tinkering and "enhancements" to the films before they come out – just like he has every time they're re-released. Hayden Christensen in Return of the Jedi? George, what were you thinking!
Excited about Star Wars on Blu Ray? Or are you fed up of shelling out money for the same old films over and over again? Let us know below! And may the Force be with you.
About The Author