Steven Soderbergh is 2nd unit director for The Hunger Games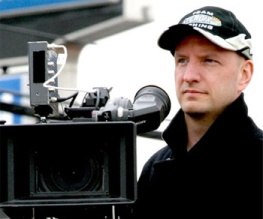 Odd news of the day, coming through! Steven Soderbergh has taken on the role of second unit director for Gary Ross' upcoming film The Hunger Games, adapted from the award-winning young adult series by Suzanne Collins.
This seems like a bit of an underwhelming job for the Academy Award-winning director, busy as he is with forthcoming ensemble thriller Contagion as well as a Liberace biopic AND the frankly odd-sounding Magic Mike – his last three films before he retires from the little foldy chair for good.
However, with only seven months to go until The Hunger Games' scheduled release next March, Ross obviously needs a very safe pair of hands to deal with, amongst other things, the multitude of arena-based action scenes in the futuristic fighty thriller. Soderbergh is an old friend who produced Ross' previous film Pleasantville, so if he's got the time (God knows how he does, frankly) then this is actually pretty positive news for Hunger Games fans. Huzzah!
About The Author