Trailer and Poster for Ryan Reynolds' 'The Whale' released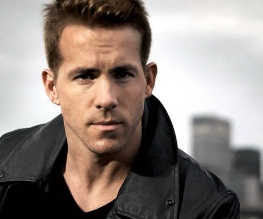 The trailer and poster for the Ryan Reynolds' produced and narrated documentary The Whale have splashed their way online. The directors, Suzanne Chisholm and Michael Parfit, began investigating Luna's (the whale we're all here to see) separation while on assignment for the Smithsonian museum and The Whale is the result of their efforts to try and protect the animal.
The film is set on the western coast of Vancouver Island and describes what happens when Luna, the baby orca, gets separated from his family and unexpectedly starts making contact with people. Luna attempts to find a surrogate family among the residents, but as word spreads about Luna, people become torn between their love for the lonely young whale and fears that human contact might harm him – people including a cook on an old freighter, a fisheries officer conflicted by what he thinks Luna needs and what he is told to do, a grandmother who is arrested for petting Luna, and a Native American whose tribe believes Luna is the reincarnation of a chief.
It hardly looks like a gripping documentary and it may appear like a much tamer version of Free Willy, but hey Ryan Reynolds will be laying on the charm throughout so it can't be that bad.
About The Author