Sundance Festival: Cinema Café line-up announced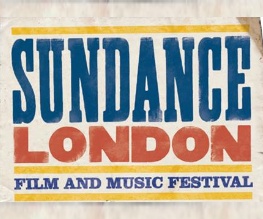 The problem with loving film, loving it with every fibre of your heart and soul, is that it can be a very lonely experience; it's very difficult to find like-minded cinephiles at your local Oceana, after all. But now, thanks to the Sundance Festival's Cinema Café, our search for someone to talk to about the wonders of the silver screen is finally over.
Inspiring conversation about film in a relaxed, engaging environment, Cinema Café adds that extra little something to the wonder that is the Sundance Film Festival . Complete with talks from actors and artists alike, it promises to allow us to talk about what we do best with the people who love it the most. Hurray!
Friday, 27 April
2:00 – 3:30 p.m.
Join actor Adewale Akinnuoye-Agbaje (The Bourne Identity) as he directs a live table read of his compelling true story about a young African boy's search for love and belonging within a brutal skinhead subculture. It's the perfect way to get some insight into the creative process of filmmaking AND get up close to a real-life actor.
Saturday, 28 April
2:00 – 3:30 p.m.
Do you love music AND film? This is the place for you; Gina Rodriguez, Michael Olmos and Terence Nance are ready to talk about the crucial role music plays within cinema, not to mention the emotional reactions it can provoke in an audience.
Sunday, 29 April
2:00 – 3:30 p.m.
Want to get an insight into making a film from a directorial point of view? Get yo' ass down to this talk with director Sheldon Candis and producer Jason Michael Berman, as they discuss everything that went into their film, LUV. From casting to funding to all those anecdotal obstacles, this is definitely an eye-opener for wannabe filmmakers.
All sound good to you? We thought as much! You'll find the Cinema Café in the Sundance London Inc Club, on the ground floor of The O2. It's worth pointing out that events are non-ticketed and for guests 18 and older only. For more details, visit the official Sundance Festival website!
Will you be going to the Cinema Café this year?
About The Author