The Dark Knight Rises filming given green light in India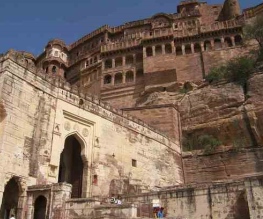 The Daily Bhaskar has reported that Christopher Nolan's The Dark Knight Rises is going to be partly filmed in India, with Christian Bale confirmed as the title character:
Jodhpur: Vroom vroom…..and even before you realise Batmobile may have blazed past you at a thunderous speed, right here in Jodhpur. Wondering what we're talking about? Get set to welcome DC Comics superhero Batman as he arrives in the Blue City.
The Information and Broadcasting Ministry has given the nod to US-based Cape Road Productions to shoot the next Batman flick, 'The Dark Knight Rises' in Jodhpur.
Jodhpur is famously known as the 'Blue City' for its many blue houses (painted according to the caste system). Perhaps more importantly as a location piece, it has an impressive red stone fort often referred to as a giant's castle with its imposingly vast gates.
Does this give us any clue to who the The Dark Knight Rises villain will be?
About The Author