The Last Airbender cleans up… at the Razzies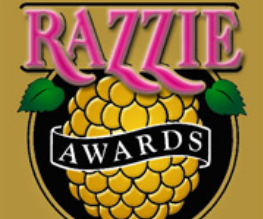 Now that we've got those pesky Oscars out of the way, its time to concentrate on the really important awards; the Golden Raspberries. Now in its 31st year, the tongue-in-cheek ceremony doles out awards for the most horrifyingly dreadful contributions to cinema, with Sandra Bullock famously accepting hers for worst actress a day before she picked up her Best Actress Oscar. So, who were the lucky contenders this year?
Surprising absolutely no-one, The Last Airbender suffered the most – picking up Worst Film, Worst Director (M Night Shyamalan), Worst Screenplay, Worst Supporting Actor (Jackson Rathbone, who was also rinsed for his contribution to Twilight: Eclipse) and Worst Eye-Gouging Mis-Use of 3D. Ouch.
But what of the slowly decomposing day-glo corpse-fest that was Sex And The City 2? Fear not, the internationally panned sequel also picked up a fair few awards; scoring Worst Sequel, Worst Screen Ensemble (for the entire cast, apparently) and Worst Actress – generously given to all four of the leads.
Ashton Kutcher walked away with the Worst Actor gong for his various crimes against cinema (mainly Valentines' Day and The Killers) and Jessica Alba too was lambasted for her performances in Little Fockers (don't remind us), Valentine's Day and Machete. The real question is, did any of the slebs do a Bullock and collect their award on the day? Nothing's been said yet, but surely we'll find out soon…
About The Author