The poster for The Woman in Black is unleashed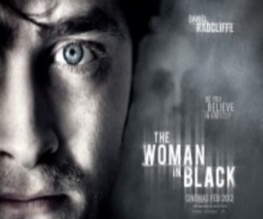 We really are being spoiled by The Woman in Black media team- first the trailer, then a few photos, now finally the official movie poster-hurrah! Look upon Daniel Radcliffe's face in all it's manly glory (justified by the sproutings of facial hair). Let's take a closer look at the backgro- holy parnasurus that's Voldemort's misty face behind you Harry! …Sorry wrong context.
For those of you who need a recap, The Woman in Black is based on the novel by Susan Hill which has already been adapted to great success for the stage. Daniel Radcliffe plays a young solicitor, Arthur Kipps, who must travel to a remote village in order to sort out the affairs of a woman who has recently died.
About The Author