The Scoop: Free Film Festival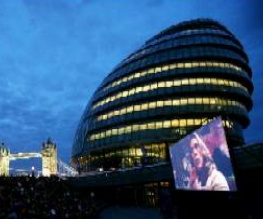 From the 15th September – 1st October The Scoop are hosting FREE open air film screenings at More London – the riverside London amphitheatre. And not just any films. Good freaking films. Hurrah for free! Hurrah for films! Hurrah for good!
To celebrate the glorious cardiganed season that is autumn (not winter. Never winter) The Scoop are offering you the chance to see fantastic films for free, no booking, no tickets needed; just turn up to More London (near London Bridge, details here) and claim one of their 800 seats.
So what's on? Their schedule is absolutely fab; with films ranging from the Clooney swoon-fest Up In The Air to The Kite Runner, from Pretty Woman to The Hurt Locker. To check out their full listings, click here. So whether it's a group night out, a cheap-but-effortlessly-cool first date or just an alternative to yet another night alone in the dark (it's OK, we've all been there), get your lovely bottoms down to The Scoop this September.
About The Author