Thornton Joins Out of the Furnace – Hollywood's Answer to Musical Chairs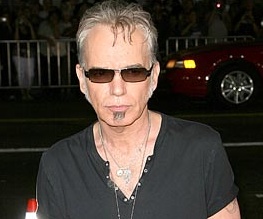 Billy Bob Thornton has been hotly tipped to take a major part in upcoming crime drama Out of the Furnace.  Thornton is the latest in a long line of headline names to be associated with the project which has been bouncing about Hollywood in one form or another since 2008, when Brad Ingelsby's spec script The Low Dweller was first picked up. Definitely attached to star are Christian Bale, Zoe Saldana and Casey Affleck, with Crazy Heart director Scott Cooper on board to direct. Channing Tatum, Gareth Hedlund, Taylor Kitsch and Viggo Mortenson were all previously involved in some way or another but now seem to have left the project, while Forest Whitaker and Robert Duvall are also reported to be interested in playing parts. Not to mention the fact that Cooper wasn't even the first person to sit in the director's chair – Rupert Sanders was the one who originally attracted Bale to the project before he slipped off to make Snow White and the Huntsman, which comes out this summer.
What's it about, you say? What, you mean you actually expect us to do more than just list a bunch of famous people? Alright then, it's something to do with a guy getting released from prison after serving time for murder, but then getting sucked back into the criminal underworld when his little brother gets killed. Bale is the goody, Thornton the baddy, Affleck the brother and, we would imagine, Whitaker the sweaty guy who stares really intensely at people, then laughs suddenly and creeps everybody out.
About The Author