Three Musketeers named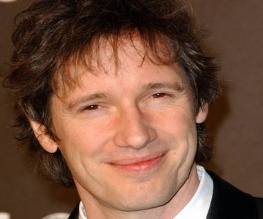 Paul WS Anderson has finally cast his new 3D interpretation of The Three Musketeers, mere days after Doug Liman officially signed on to direct the Warner Bros take on the same story. Still, why have two different films, when you can have two films with exactly the same plot? Erm… yeah.
Anyway, we can finally start to bulk out the Anderson corner, as he's named his core cast. So who can we expect to don swishy capes and twirly moustaches? Well as the Musketeers themselves we'll see Matthew Macfadyen (Robin Hodo) as Athos, Ray Stevenson (of The Book Of Eli and Rome) as Porthos and Luke Evans (Clash Of The Titans) as Aramis. Percy Jackson star Logan Lerman, meanwhile, will play the King's right hand man D'Artagnan.
A goodly team? And is D'Artagnan literally the coolest name ever? Let us know below…
About The Author