Tinker Tailor and Harry Potter dominate at the Jameson Empire Awards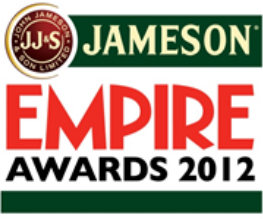 You'll always have the fan vote, eh Harry? Having never really won anything of much note at awards voted for by people who have film type jobs, it must be some comfort to know that the Potter flicks still have a special place in the fans' hearts. Harry Potter And The Deathly Hallows walked away with both Best Director (for David Yates) and Best Film overall at this year's Jamseon Empire Awards – the only major awards ceremony voted for entirely by the public. Tinker Tailor Soldier Spy also topped the popularity vote; winning Best Thriller, Best British Film and Best Actor for Gary Oldman. Good on ya, Gazza.
The award for Best Actress award went to Olivia Colman for her astounding performance in Tyrannosaur, proving that Empire readers are a pretty damn sensible bunch. And they voted Kill List Best Horror, which is correct. Though they also voted the fairly dull Inbetweeners movie Best Comedy, so perhaps we should hold fire on the rabid compliments. Best Newcomer went to two young actors on the rise – Tom Hiddleston for Thor and Felicity Jones for Like Crazy. Michael Fassbender walked away with the Empire Hero award (fair play) and Tim Burton was honoured with the title of Empire Legend.
Steven Spielberg's The Adventures Of Tintin: The Secret Of The Unicorn shook off competition from Hugo, Harry Potter, Transformers and Thor to win The Art of 3D award and Ron Howard was honoured with the Empire Inspiration award.
The Done In 60 Seconds award (which you can totally win if you follow our guide) went to Indiro Sulemimenova of Kazakhstan for her take on Black Swan .
Empire editor Mark Dinning said:
"British movies have ruled the world in the past year, and we are delighted to see them rule the roost here tonight, too. The readers of Empire are the smartest academy out there and this year they have picked the very best winners from a terrific 12 months. With the Olympics and Euro 2012 just around the corner, our homegrown movie heroes have tonight kicked off a year we hope is packed with British triumph."
YEAH!
See you next year? SEE YOU NEXT YEAR!
About The Author