UK Cinemas May Boycott Alice In Wonderland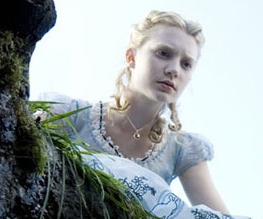 It could be that one of the highest hyped films of 2010 may not be shown in the majority of cinemas in the UK, thanks to an ongoing dispute between Disney (the producer) and the big UK cinemas. What? No! No, this can't be happening!
According to today's news, the dispute is over the gap between the film release date and the DVD release date. Disney want a shorter gap between the two than usual, meaning that UK cinemas would only be able to show Alice in Wonderland for 12 weeks (rather than the standard 17 weeks) before it became available to buy. UK cinemas including Vue, Odeon and Cineworld (overall making up 95% of Uk cinemas) have refused to accept these terms, stating that they wish for the standard length to apply, Johnny Depp or no Johnny Depp.
It's a case of check-mate at the moment, and until one side backs down it looks like there's going to be very, very limited release of the most anticipated films of the last few years. So who's set to lose more? Every cinema in Britain would make a killing with Alice, but then the UK box office makes a big difference to the overall profit of any film, even one made by the almighty Mouse House.
Surely Tim Burton – who lives in London and who shot the film mostly in Cornwall and Devon – will step in and ensure that someway or another, the UK gets to go down the rabbit-hole? Please? We'll stay on the look-out for this story and let you know what happens. Curiouser and curiouser…
About The Author