Veronica Mars to star Chris Lowell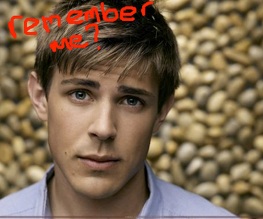 Since the Veronica Mars adaptation project was so effectively kickstartered (we verb nouns here), news of developments have been flooding through. Rumour has it that backers have been getting daily e-mails, which some might call excessive. You might want to cool that down, Rob Thomas. Consolidate a little.
Anyway, today's news is that Chris Lowell is in for the Veronica Mars reunion. If you didn't make it through the patchy third season, or even if you did, you may not remember Lowell all that clearly. He played probably the most normal (read: forgettable) of V-Mars' boyfriends, Piz. After the show's cancellation he popped up on Private Practice for a while, and was in a couple of unremarkable movies.
With Jason Dohring already on board as Logan Echolls, this probably means the movie will continue the grand tradition of swains competing for Veronica's sassy hand. Will they go further? Will they bring back Max Greenfield's Leo or Aaron Ashmore's Troy? And what about Teddy Dunn as the big one: Duncan Kane? WHEN WILL YOU TELL US, ROB?
The trickling of information is sure to continue (but seriously, Rob, consider weekly updates) and we'll be seeing the final result sometime next year, which gives us all plenty of time to schedule a three season marathon of the series.
Come on now, honey. Bring it on, bring it on yeah.
About The Author