Wally Pfister's directorial debut is called Transcendence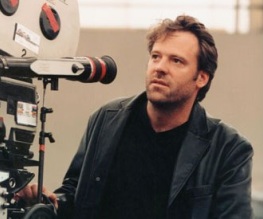 Wally Pfister, the cinematographer best known for making all of Christopher Nolan's films look pretty and, more recently, for breaking the unspoken nerd-code and laying into Joss Whedon's Avengers Assemble, has revealed the title for his directorial debut. And it's going to be called Transcendence.
We have no idea idea what it's about it, but Wally Pfister has revealed that it's going to be a "present-day science fiction film" with a "fairly big concept". With that title and that description, it sounds like Inception – Christopher Nolan's present day science fiction film with a fairly big concept – has rubbed off on him.
It's also been revealed that Wally Pfister is targeting Johnny Depp to star, with the actor currently negotiating terms. According to Pfister, Depp is "a creative and intelligent artist whom I feel will bring great depth to the character and the overall narrative." What that character and narrative will be is currently anyone's guess.
After his harsh criticisms of Avengers Assemble – in which he took exception to the camera angles and shots chosen – Pfister has to absolutely nail Transcendence, or he's likely to be savaged by bitter Marvel fanboys. Given that he's never directed a film before, and his scriptwriter Jack Paglen is also a first-timer, it'll be interesting to see what Pfister (who clearly fancies himself as a bit of auteur) can come up with.
Transcendence is set to begin shooting in 2013.
About The Author