Will Emma Stone return to Regency Zombieland?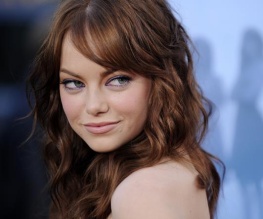 Well, this is very interesting. Emma Stone, whose first starring role was in the surprise critical smash Zombieland, has been approached to lead another undead-bashing cast – this time as a (substantially reimagined) Elizabeth Bennett in Jane Austen spoof Pride and Prejudice and Zombies. She just love them brain-munchers…
The problematic project, which boasted David O. Russell on writer-director duty before he dropped out, apparently tempted Mike White, David Slade and Christopher Smith before Craig 'Lars and the Real Girl' Gillespie finally committed to the film. Natalie Portman was also attached to produce as well as star as Elizabeth Bennett, but she's long gone (as is the pop-eyed bitch, just like she's GONE FROM RYAN'S HEART).
P&P&Z has had such a chequered past that we're not taking anything at face value, but Emma Stone's going from strength to strength at the moment – we think she could do Elizabeth justice, provided she doesn't mind running the gauntlet of being zom-com typecast… Mind you, it's scandalous that nobody's asked these girls if they want to play.
P.S. We heard a rumour today that Emma Stone and her Spider-Man costar Andrew Garfield might be a thing! Oooh! </gossip mag>
What do you think about Emma Stone's possible casting? Let us know below!
About The Author