Willem Dafoe in talks for Odd Thomas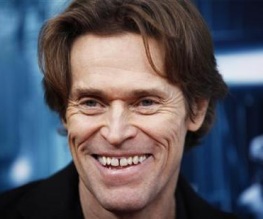 Last week it was Tim Robbins expressing an interest in Odd Thomas, and now it's that other Hollywood crazy Willem Dafoe.
According to The Hollywood Reporter, Dafoe is also looking to lend his inimitable creep-factor to the cast of Stephen Sommers' adaptation of Dean Koontz's best selling novel. Dafoe would play police Chief Wyatt Porter who aids the the titular character – played by Anton Yelchin – in his supernatural investigations of unsolved murders. There's still no word on Tim Robbins' potential role — but Fungus Man, a stranger who Thomas believes is linked to an upcoming catastrophe, looks to be the most likely character for doom-faced Robbins.
Whatever the role choices, let's hope that both Dafoe and Robbins stick to the project, because when you're making a film about murdered dead men and clairvoyant crime-solving, these are two names whose fit in such a sequence of compounded creepiness is pretty much unmatchable.
About The Author