A Liar's Autobiography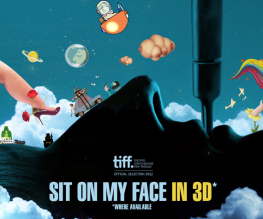 If you have ever read the book A Liar's Autobiography (Volume VI) by Graham Chapman, you might imagine that you might know what to expect from the film adaptation. Rid yourself of any such thought, Python fans! Graham Chapman's narration, which is really quite eerie 23 years after his demise, has been given a completely new lease of life, thanks to the dozen or so different animation studios fleshing out his words. Combine a vibrant and ever-changing visual style with the talents of John Cleese, Terry Gilliam, Terry Jones, Micheal Palin and Cameron Diaz (no, seriously) and you have what feels like a balance between the innovative and the nostalgic.
There is no real story to follow in A Liar's Autobiography, although it retains a chronological structure. Scenes progress rather erratically, and considering the title, there's very few facts of Graham Chapman's life on offer here. Instead, the odd little vignettes of Chapman in the car with his parents, or imagining himself as Ginger in Bigglesworth's plane, or having rampant sex with anything that moves, create a vague sense of what it was like being inside Graham Chapman's head at the most turbulent times of his life. As jovial and lighthearted as most of the film is, A Liar's Autobiography still manages to convey Graham's dependance on alcohol, his lasciviousness and his self-loathing in an oddly sensitive manner, whilst remaining completely absurd.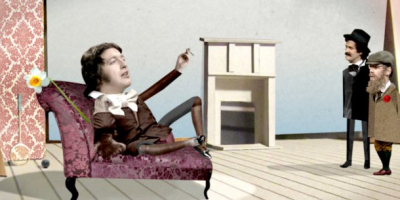 With so many chaotic periods of his life to cover, it might have been better to keep the pace of the film as brisk as possible. As nice as the various animation teams have made the film look, there are long stretches where the focus is more on the animation than on the voice talents. The film relies on those talents to keep the story interesting to the viewer, as loose as that narrative is. The moments of interaction between Graham Chapman and the other vocal contributors are pure gold, and that's what should have remained the focus throughout the film.
When A Liar's Autobiography gets things right, however, it really does shine. The exploration of Chapman's sexuality is about as subtle and delicate as you would imagine from a Monty Python film, and the fully-animated, fully-musical and fully-camp realisation of Sit On My Face is truly marvelous. Kudos to the London Gay Men's Chorus for their performance. As straightforwardly Monty Python-silly as this scene sounds, it also tells the story behind Graham Chapman's sexual exploits as "a raging poof", as he so bluntly put it. The few cases in which the film manages to pull off this balance act work extremely well.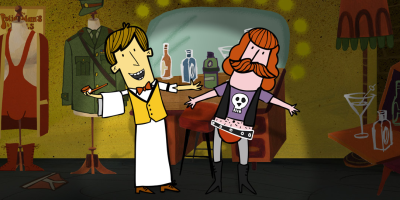 Although interesting, this form of biography also feels a little empty. By offering only brief glimpses of the true Graham Chapman, the desire for a more substantial narrative is overwhelming. As humorous as it all is, A Liar's Autobiography is limited by Graham Chapman's own words. What a fan of Champman and the Pythons would have really loved is to see more of the real Graham Chapman, his creative method and his interactions with the other Pythons. This was, of course, not the intention of the film makers, who wished to focus on the creativity of Chapman's book. What it could have been, what the film delivers in a sliver, might have been something marvelous.
The return of the Python talents, minus Eric Idle oddly enough, really is lovely. One can imagine scores of people rushing home to throw on The Life of Brian or The Meaning Of Lifes just for that nostalgic Python thrill. Cameron Diaz popping up is as odd as you would expect, but at least you are forewarned, so even she seems funny. After Gambit this is something of a shock.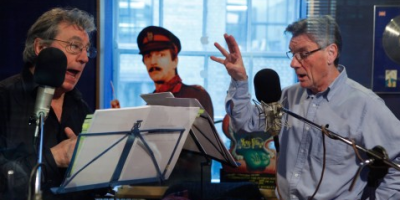 Whenever the other Pythons are talking to Graham Chapman, it really is bittersweet. The chance to talk once more with their friend must have been as fun as it was painful, and this odd combination of emotions comes through. For the audience, the realisation that you have been listening to a person no longer here really hits home in the epilogue. As awkward as some of the scenes are in A Liar's Autobiography, it successfully communicates what a witty, worldly and wonderful person Graham Chapman was, and what a tragedy is was to have lost him at only 48. As tributes to a beloved character go, this film is one of the best. It is a definite recommend for anyone remotely interested in Monty Python. As a film, however, don't expect to be consistently enthralled.
For our own miniature toast to one of the finest comedians ever to grace the Earth, enjoy one last musical romp with us:
About The Author