Parental Guidance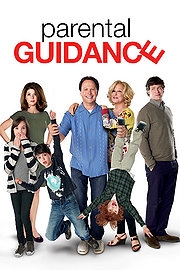 This fun family caper with Bette Midler and Billy Crystal is laughably bad in its portrayal of children, grandparents, and family life. Its patronizing blend of slapstick and situation comedy is outdated and irrelevant. A 'grandparents know best' story, where ex-comedy heroes Midler and Crystal play Diane and Artie, an aging couple sent to look after their three estranged grandchildren while their parents Alice and Phil (Marisa Tomei and Tom Everett Scott) go on a work trip. Chaos ensues. Diane and Artie are a bad influence, giving the kids cake and letting them skive off violin practice, so the parents must come home early.
The film is as dire and boring as it sounds. Ultimately, this is the fault of Midler and Crystal, who have worn out their comedy genius. Midler's face wears the same frozen Botoxed smile throughout, and Crystal only succeeds in getting an audience laugh when he throws up on a kid. Folks, this is gross-out comedy for the under 12s.
What's worse is the family's 'smarthouse'; a talking house that alerts you to what's in the fridge or who's in which room. Supposedly an invention of their tech-savvy dad, the robotic house is like a giant sat-nav and seems to serve no purpose to the storyline other than to annoy the hell out of the audience. Imagine Meet the Fockers crossed with Cheaper by the Dozen, but with added toilet humour (yes, it is possible). The difference is, neither Ben Stiller nor Steve Martin could find comedy in this catastrophe of a film.
Parental Guidance seems to be completely out of touch with modern families. It attempts to be hip, with Artie name dropping Angry Birds while wearing a flat cap backwards, and one kid accidentally peeing on Tony Hawk (don't ask), but no buzzwords can pick this sappy flick up from becoming completely forgettable. However, the one thing that will be burned into my memory forever will be the image of Bette Midler draped around a pole in her pole fitness class.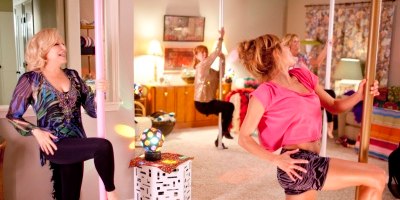 Crystal, who we all loved in The Tooth Fairy, and as the voice of Mike Wazowski in Monsters Inc, has lost his way a bit and stumbled into this schmaltzy family flick, where he might as well be playing a character 10 years older, instead of reviving his career. Similar could be said of Midler, whose only recent credit is being the voice of Kitty Galore in Cats and Dogs 2. It's safe to say, Parental Guidance is unlikely to win either of this comedy duo any awards.
Embarrassing at its best, cripplingly awkward at its worst, Parental Guidance is one to be avoided at all costs. Don't say I didn't warn you!
About The Author