THE KINGDOM Series 1-2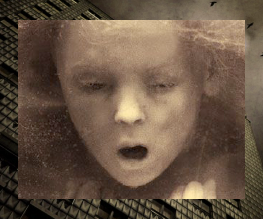 WIN THIS DVD BOX SET in our Twitter comp! Ends 25 June 2011.
Follow @bestforfilm and tweet the bold text below for your chance to win:
#win Lars Von Trier THE KINGDOM 1+2 Box Set. RT & follow @bestforfilm by 25 Jun to enter! http://bit.ly/l2IeQv #windvds1
'A compulsive, bizarrely plausible witches' brew of interweaving storylines, conspiracy theories and paranoiac visions… Makes David Lynch seem prim' – Time Out
'The best ghost story since The Shining' – Film Review
'Easily ranks with von Trier's best work' – AllMoveGuide
The Kingdom is the most technologically advanced hospital in Denmark, a gleaming bastion of medical science. A rash of uncanny occurrences, however, begins to weaken the staff's faith in science as otherworldly events begin to unfold… The ghost of a young girl haunts the lift, a phantom ambulance appears each evening and the eccentric staff are preoccupied with secret societies, malpractice cases and a pregnancy that has taken a frighteningly bizarre turn. Amid the unfolding drama, spirits and demons have been awakened. You'll never get lost in the plot, though, for a couple of dishwashers with Down Syndrome helpfully comment on the unfolding drama like a Greek chorus. This, then, is The Kingdom.
Lars Von Trier's work always seems to court controversy. His critically acclaimed TV series Riget (The Kingdom) made a huge impact when it first aired and didn't take long to achieve cult status. It was popular enough that it was reworked by Stephen King, no less, to become the US TV adaptation Kingdom Hospital. As in nearly all cases, we at Best For Film advocate seeing the foreign language original…
Both series 1 and 2 of The Kingdom are coming out on 4 July 2011 as a nicely packaged box set (Collector's set, bonus features, you know the score). Happy Independance Day!
The real question is… what's it like to sit inside Lars von Trier's brain for 537 minutes?
The answer is that it's very… sepia. Muted tones. Very Danish, what with the wry offbeat humour. Like the oft-compared Twin Peaks, The Kingdom aims to explore the standard TV drama from a quirky sideways perspective. Some of the more unusual characters and events are inspired by a spirit of narrative playfulness rather than a genuine desire to shock or repel.
In a way, this is one of von Trier's most charming works. He's not trying to court controversy for the sake of it. Bless him, he's just trying to make a gripping, surreal and unpredictable TV drama.
Described by Variety as 'a lunatic, Twin Peaks-like meld of black comedy', The Kingdom is Von Trier at his most outlandish and compelling, a must-see for fans of his work… or fans of Twin Peaks.
Pop fact: A third mini-season of just four episodes was planned to end the show, but unfortunately two of the main characters (Järegård and Rolffes) died before production got underway. According to von Trier, these last episodes were supposed to have a comic touch…
Certificate: 18
Region: 2
Special features: A Portrait of Lars von Trier; In Lars Von Trier's Kingdom; Behind The Scenes; TV commercials directed by Lars Von Trier; Selected scene commentaries
Featured on The Prize Finder – UK Competitions and Loquax Competitions
About The Author