TGIM! Peckham & Nunhead Free Film Festival

One of the most intriguing features of the festival is a swathe of films being screened in unusual but entirely appropriate settings. Weird, French black-comedy Delicatessen, for example, is being screened in an actual delicatessen. There's also We Was All One, a documentary charting the life and decline of Cockney culture, which is being screened in a gen-u-wine Cockney pie & mash shop. If you weren't convinced of it's cockney heritage, you'll even be able to sample some traditional eels – jellied OR stewed. Now that's Cockney!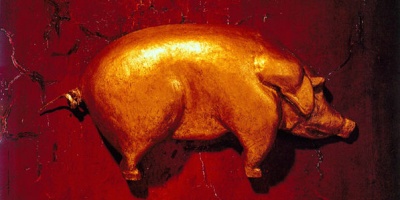 You can also see a rare screening of German children's oddity The Singing Ringing Tree – a weird, Brothers Grimm-esque affair which apparently "traumatised" a generation when it aired on the BBC in the 60s. Sounds like something worth discovering for audiences of today – and even more fun with it being screened in the great (and possibly terrifying) outdoors of the Centre for Wildlife Gardening, which is also showing some Laurel & Hardy silent shorts, and a documentary on Unnatural London, exploring the various eccentric people and creatures who have made their homes in our fair city (parakeets, foxes, badgers… Seals? Scorpions!? PELICANS THAT EAT PIGEONS?!)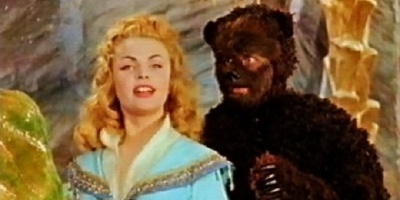 There's also a night taking place underneath Nunhead Railway Arches, where a series of short films will be screened, with the whole cinema system being powered by nothing more than a single bycycle. You want to see the films? You'd better start peddling! (Sadly, this won't include Joseph Gordon-Levitt's bicycle action-er Premium Rush).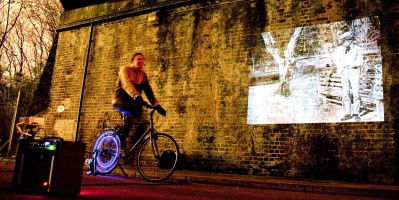 Elsewhere, there's a somewhat odd disparity between film and setting with a screening of classic Ealing Comedy Kind Hearts And Coronets (in which Alec Guinness inadvertently sets the template for future Eddie Murphy films by playing no fewer than EIGHT characters) in Nunhead Cemetary, on a large screen next to the ruined chapel in the heart of the cemetery. There's also a more contemporary outdoor screening in the shape of Pixar's wonderful Toy Story 3 in Calypso Crescent Park.
And if Woody and Buzz's latest adventures aren't enough for the kids, then the legendary (ahem) Friary and Unwin Tenants and Residents Hall will be hosting Monsters Film Day, featuring screenings of Monsters vs Aliens (for the youngsters) and later Attack The Block (for the be-hooded hoodlums/teenagers), plus an animation workshop where you can design your own monsters and bring them to life using stop-frame animation. They'll even show the results before the big films, so you can feel like a big-shot with your very own Pixar-esque short.
Want more? All of the above not enough for you? My god, you're an ungrateful bunch. Well, try this on for size. The Bussey Building (a former Victorian sporting goods factory) is hosting a mammoth 16 hour film and music marathon on Saturday 22nd, with three floors of entertainment, including Legacy In The Dust, a documentary about legendary Dalston venue Four Aces, Hip Hop On Screen, a documentary about a hip-hop project working with children in post-genocide Rwanda, and a whole floor dedicated to celebrating Jamaica at 50, honouring all aspects of Jamaican life. What's more, they're keeping the place open until 4am with a clubnight featuring much of the music featured throughout the event (expect lots of reggae, dub, hip-hop, etc)
Whilst the name of the event might not initially sound like the most exciting of prospects, the Peckham And Nunhead Free Film Festival strikes us as an incredibly well thought out event, featuring far more enticing events than you may have imagined. Now in its 3rd year, the festival is completely free and is planned, organised and run by a group of local volunteers and film fanatics, with the aim of building a stronger community in the area. But that's no reason the rest of us can't benefit from their endeavor. The event runs through until Sunday 23rd September, and it's well worth looking over the list of events, as there's sure to be something that'll tickle your fancy between now and then.
About The Author