Amazing Spider-Man 2 recruits Chris Cooper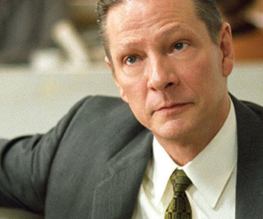 Bah! So much superhero news everyday! Look, don't blame us, people are obsessed. Saying that, we've got some rather juicy news about the upcoming The Amazing Spider-Man 2 which is sure to get your palms all sweaty; Chris Cooper (American Beauty) has signed on to play the shady baddie Norman Osborn. Willem Dafoe previously played the character in Sam Raimi's Spider-Man trilogy, and for all you comic first-timers, Norman eventually becomes the villainous Green Goblin. That transformation is unlikely to happen in the new Spidey film however, as the spotlight will focus on Jamie Foxx's Electro as the film's antagonist – a role which has now been confirmed.
We've previously reported that the Green Goblin will be making an appearance in The Amazing Spider-Man 2, and all speculation led to the film world to believe that Dane DeHaan might be playing Harry Osborn. This is all true. So Chris Cooper is now Dane DeHaan's dad! All eyes are now on director Marc Webb to deliver a great story, what with so many impressive actors and characters now thrown into the mix, including Paul Giamatti as the Rhino, Shailene Woodley as Mary Jane and Felicity Jones as an as-of-yet unknown character.
The reservations to reveal much in the line of plot for The Amazing Spider-Man 2 has just caused a mass worldwide web rumour mill. Will we see Cooper transforming into the Green Goblin at all? Will the friend-turned-foe relationship between Harry Osborn and Peter Parker (Andrew Garfield) develop in this film or over subsequent sequels? Will Marc Webb make us wait it out until the film's release in May, 2014? Probs.
Is Chris Cooper a good choice as the Green Goblin? Who would YOU cast? Let us know!
About The Author