Apocalypse Now remastered and showing at cinemas!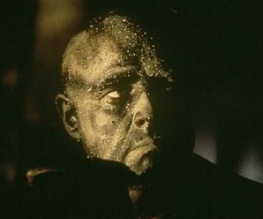 Widely regarded as one of the best films ever made Francis Ford Coppola's Apocalypse Now is getting spruced up and shown at cinemas around the country from the 27th of May!
While the project is in the safe hands of Coppola's own production company, Apocalypse Now geeks might be disappointed to learn that they are remastering the original cut (153 mins), rather than the much longer (and better) redux version (202 mins). Still this is fantastic news for a generation of people still yet to see Coppolas's masterpiece on the big screen.
Adapted from Joseph Conrad's 1902 novella The Heart of Darkness, Apocalypse Now stars Martin Sheen (the father of a certain bitchin' martian rockstar) as Captain Willard, a US soldier in based Vietnam. The film follows Willard and his platoon on their mission into deepest the Vietnam jungle to neutralise a rogue colonel (Marlon Brando). Willard's journey takes him beyond the mere horrors of war, into the absolute depths of insanity and finally to a memorable (and apparently ad libbed) confrontation Brando.
Fans should direct their local cinemas to the ICO page to ensure they take up the opportunity to screen this epic piece of cinema history!
About The Author