Argo and Zero Dark Thirty shine at Writers Guild Awards 2013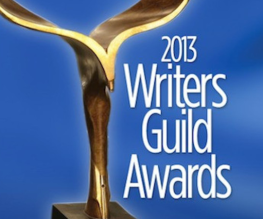 Argo this, Argo that, it seems we can't escape from Ben Affleck's directorial diamond, which isn't necessarily a bad thing. Argo and Zero Dark Thirty scooped up the top prizes at this year's Writers Guild Awards, with Argo's Chris Terrio taking the award for Adapted Screenplay and Zero Dark Thirty's Mark Boal nabbing Original Screenplay.
Argo writer Chris Terrio stole the crown from fellow nominees Tony Kushner (Lincoln), David O. Russell (Silver Linings Playbook), David Magee (Life of Pi) and Stephen Chbosky (The Perks of Being a Wallflower). We await with bated breath to see how Terrio fares in next week's Oscars, who will once again be up against the same writers, all apart from Chbosky.
Mark Boal kicked Moonrise Kingdom's Wes Anderson and Roman Coppola out of the running for Original Screenplay, which again paves a hopeful road for a Zero Dark Thirty Oscar win. Meanwhile, Girls, Mad Men, Breaking Bad (thank God) and Modern Family were the night's big television winners. Mad Men and Modern Family both scooped up episodic awards, whilst Girls won New Series and Breaking Bad got Best Drama. Yay.
Malik Bendejelloul won Best Documentary Screenplay for Searching for Sugar Man, whilst other winners for the night included Louie for Best Comedy series and The Young and the Restless for Best Daytime Drama. And over in a completely different section, Assassin's Creed III won Outstanding Achievement in Videogame Writing. So y'all can relax now.
What to expect at this year's Oscars? Another sweeping victory for war films? Tell us your thoughts below!
About The Author